Learn why the best brands partner with Verofax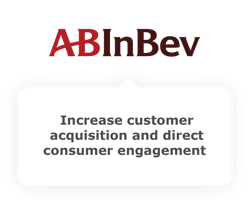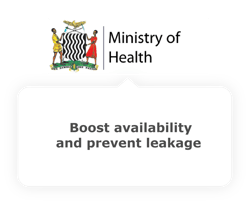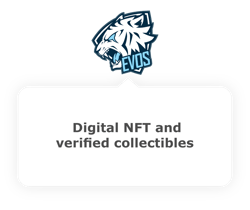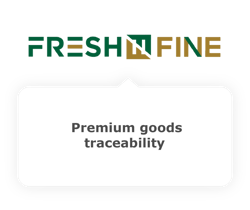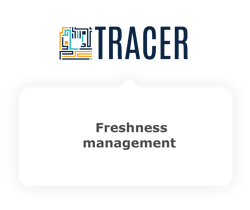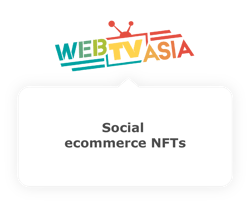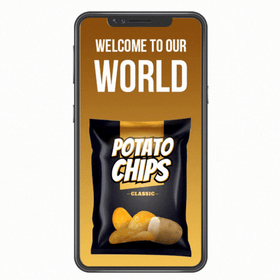 Products Made Powerful
Engage your customers with interactive products and create direct communication channels.
Boost in-store experience & beyond​

Set-up direct to consumers business models ​

Design customized product interactions ​

Secure frictionless Promotions with advanced cognitive vision.

Impact: Reduce your customer acquisition cost by 20X to under a $1​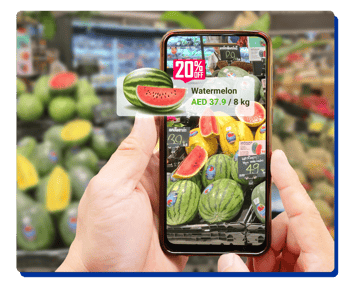 Life-Like ECOM Experience
Create rich E-Commerce experiences with a life-like flagship brand store.​
Increase basket value by integrating influencers/KOLs as virtual sales reps for personalized recommendations​

Increase conversions with product placements & promotions in interactive content.
Impact: Grow traffic by up to 15%

Data-driven Recommendations & Promotions

​
Grow revenue by offering personalized promotions based on consumer data analytics. ​
Upsell, cross-sell or bulk-sell for increased consumption & customer retention.

Increase purchases with In-App rewards based on product recognition on the shelf.


Grow CRM database with incentive programs linked to validated customer details.
Impact: Increase basket value by up to 15%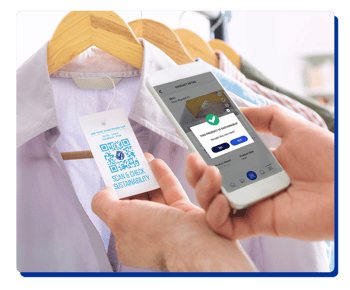 Place power in the hands of consumers to check for sustainability attributes & authenticity.
Incentivize r

esponsible consumers to buy green with innovative token-

based rewards (NFTs).

Turn

customers into brand advocates by stewarding a sustainable product

range.
Impact: Upsell sustainable range by up to 35%.

With Smart IDs, you can drive productivity at ZERO CAPITAL EXPENDITURE. Yes, you read that right.

Achieve full supply chain transparency with interoperable serialization.
Optimize product range availability with smart merchandising & real-time insights.

Maintain 100% FIFO compliance with granular inventory traceability.



Impact: Reduce inventory loss by up to 7%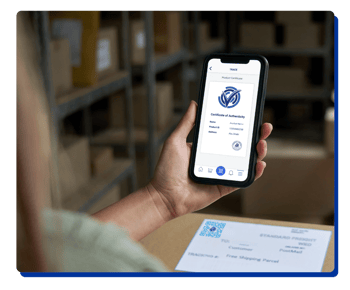 Defeat Counterfeit
Enable brands and customs authorities to accurately verify products with smart serialization.
Fight duplicate or fake websites with Verofax net scanner.

Build consumer trust and loyalty by offering verifiable products.

Track fake products by location and take action with concerned authorities.



Impact: Recover up to 22% of revenue lost to fraud.

Khaled Roumieh


Tracer selected Verofax as a solution provider for its smart traceability and serialization to help retailers clear perishables with value offers, direct to consumer, co-funded by suppliers. With Verofax, Tracer can improve on food waste prevention and freshness management solutions to reduce waste by up to 30% in retail.

Miha Balek
We are thrilled to choose Verofax as a partner in creating digital memories. Stonses approached Verofax with the problem of a lack of personalized metaverse event halls allowing for connecting loved ones and tele-celebrations. Verofax served as the best interoperable platform that is easy to use and fast to deploy offering users immersive experiences with privacy and security.

Kristy Yong


Shopper's preference is shifting towards brands that adopt values such as sustainability, environmentally friendly and community engagement.
Auri and Vero fax share these core values and have teamed up to provide consumers with a seamless application to validate brand claims and increase direct engagement.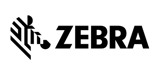 EUROPE

Devonshire House, 60 Goswell Road,
London, EC1M 7AD,
United Kingdom
AMERICAS

33 Gerrard street west, Toronto, M5G 1Z4, Ontario, Canada
ASIA

12A-2, Jalan Kuchai Maju 11, yt Kuchai Entrepreneurs Park, 58200, Kuala lumpur, Malaysia.
MIDDLE EAST

Wework Khatem Hub 71 Tower ADGM square Maryah island - Abu Dhabi - United Arab Emirates
AFRICA
Dubai Internet City, In5 Tech Hub, Suite 34B.